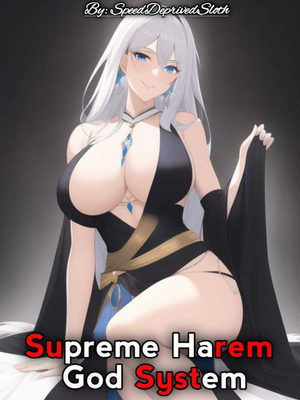 Supreme Harem God System novel is a popular light novel covering Fantasy, Harem, and Romance genres. Written by the Author SleepDeprivedSloth. 1193 chapters have been translated and translations of other chapters are in progress.
Summary
[Supreme Harem God System.]

This was the Cheat Nux Leander, the man who transmigrated to the cultivation world, received.

In a cultivation world, this cheat system allowed Nux to increase his cultivation by having sex with women.

The stronger the woman, the more benefits he receives.

However, his cheat does not stop there.

He can even acquire the woman's Talent, Physique, and Bloodline.

Accompany Nux in his journey as he promotes himself from being a mere mortal, to a boy toy of a Viscount, and then becoming the Emperor of the strongest Empire in the world!

All while he gets stronger by spending time with his beloved women.

...

Do check out my other novel,
Primordial Vampire God System
if you want to read revenge, war, blood, gore, vampires, and, the Return of the forgotten Blood Empire.

...

This cover does not belong to me, if it's yours, just tell me and I will remove it, or credit you for it, whatever you wish. You are the boss!