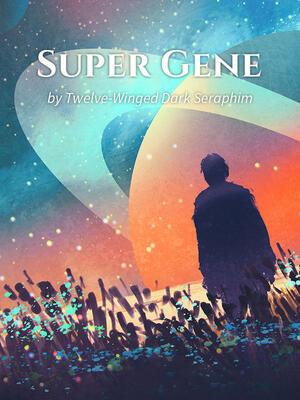 Super Gene (Web Novel) novel is a popular light novel covering Sci-fi, Comedy, and Martial Arts genres. Written by the Author Twelve Winged Dark Burning Angel. 3462 chapters have been translated and translation of all chapters was completed.
Updates
Missing chapters have been added. Missing sentences in some sections were identified and edited.
Please share your suggestions and complaints with us.
Thanks to all readers.
Summary
The future unfolded on a magnificent scale into the Interstellar Age. Humanity finally solved the space warp technology, but when humanity transported themselves into the other end, they discovered that place neither had a past nor future, nor was there any land under the starry skies……
The mysterious sanctuary was actually a world filled with countless tyrannical unusual organisms. Humanity faced their great leap in evolution, starting the most glorious and resplendant new era under the starry skies.
"Slaughtered the God Blood organism 'Black Beetle'. Received the God Blood Black Beetle's Beast Soul. Used the God Blood Black Beetle's flesh. Randomly obtaining 0 to 10 points of God Gene(s)."