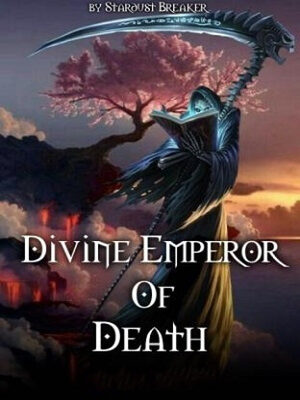 Divine Emperor of Death novel is a popular light novel covering Eastern Fantasy, Fantasy, and Romance genres. Written by the Author Stardust_Breaker. 3310 chapters have been translated and translations of other chapters are in progress.
Summary
Tian Long, an orphan without much of a life in both his thirty year long life and lifespan!
To him, a single opportunity was displayed to transmigrate into another world with his Death Book!
"What's this? Is this the body of a three year old? Davis? Is this my name from now on?"
Finding himself possessing a small child, he becomes inwardly conflicted before he faces the truth and his reality!
Young Davis finds himself as the legal heir, the Crown Prince of the Loret Empire in the Grand Sea Continent, becoming a powerful cultivator in a short time...
However, is that all?
Follow his journey as Young Davis becomes a full fledged death's advocate while embodying into the Divine Emperor of Death in the world of cultivation!
"Mn? The route to become the Emperor is a given? Nah, I still don't want it..."
"Oh? I'm courting death you say? Unfortunately for you, death is already my woman..."