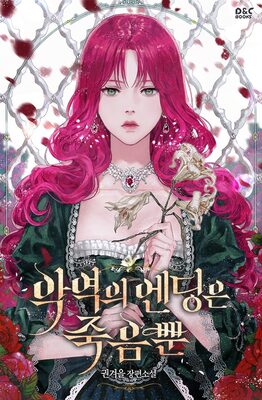 Death Is The Only Ending For The Villainess novel is a popular light novel covering Action, Adventure, and Comedy genres. Written by the Author Gwongyeoeul. 279 chapters have been translated and translations of other chapters are in progress.
Summary
I've reincarnated as the reverse harem game's villainess, the one and only step-daughter of the Eckart duke family.
But the difficulty just has to be the worst!
Everything I do will only lead me to death.
I must be paired with one of the main male characters from the heroine's harem before the 'real daughter' of the duke family appears!
Two older brothers who always pick a fight with me on every little thing.
The insane crown prince whose route will always lead to my death.
'I only see the heroine and no one else's wizard, and also her loyal s*ave knight, too!
'First, let's take some of them which I see no hope in, out of the list!'
"I didn't know my place up until now. From now on, I'll live as quiet as a mouse so you wouldn't care the slightest bit!
But why do their interests in me keep on rising every time I draw the line?!